PHYSIO4U is a physiotherapy centre in Rethymno, boasting specialised medical consultants and a fully qualified scientific team.

Thanks to our many years of professional experience, we provide you with effective treatments, using state-of-the-art medical equipment in the field of traditional and modern physiotherapy.

During our sessions, you receive detailed explanations regarding the procedures employed, in order for you to be fully informed and feel safe.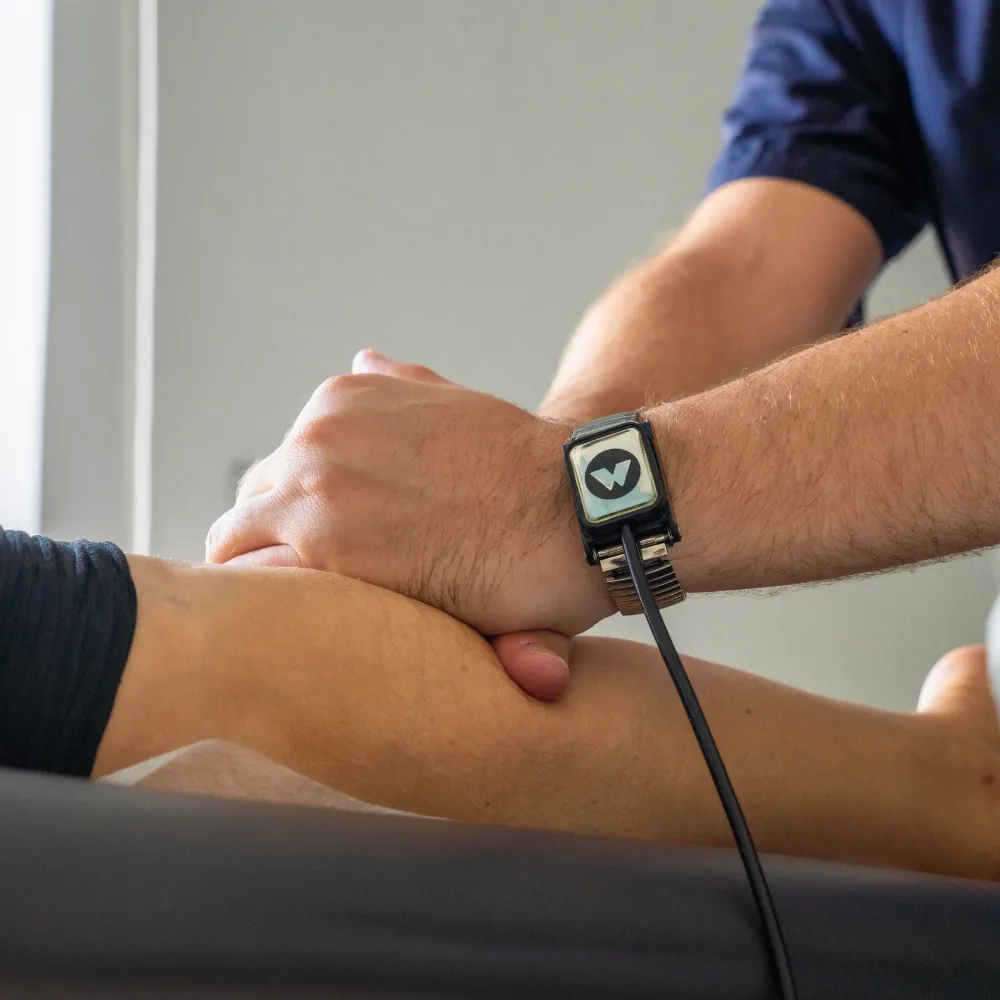 Anastasios Mystrakis, MSc
Anastasios Mystrakis, founder of the PHYSIO4U physiotherapy centre in Rethymno, is a qualified physiotherapist, graduate of the Alexander Technological Educational Institute of Thessaloniki. He holds a Master's (Msc) degree in Advanced Manipulative Physiotherapy; during his thesis, he studied the effects of car accidents on neck pathology.

He has worked as a senior physiotherapist in practices specialising in spinal disorders in Fordingbridge and Bristol, England. As a clinical expert in musculoskeletal conditions, he performs differential diagnosis and uses patient-friendly manual therapy and chiropractic techniques. In addition, he has attended training courses on clinical differential diagnosis and treatment techniques with regard to:

• the lower limbs
• the lumbar spine
• muscular tissue
• tendinopathies
• the shoulder joint
• the functional assessment of the lower limbs
• sports and orthopaedic injuries
Mr Mystrakis is a member of the Panhellenic Association of Physiotherapists and the CSP and MACP associations of Great Britain. In 2009, he received professional training and the corresponding specialisation in Western acupuncture for pain management. He actively follows the developments of traditional Chinese medicine and Chinese acupuncture in the Western world, aiming to enhance treatment effectiveness and accelerate patient recovery.

At PHYSIO4U, our team consists of seasoned professionals with many years of experience in the field of physiotherapy. We understand the importance of empathy towards the patient and treat each individual case with the utmost respect and care. Our team of professionals responds directly to your needs and provides you with high quality physiotherapy services.
Get to know them better.
Chliaoutaki Katerína
Physiotherapist - Manual Therapist
Skartsos Vasilis
Physiotherapist's assistant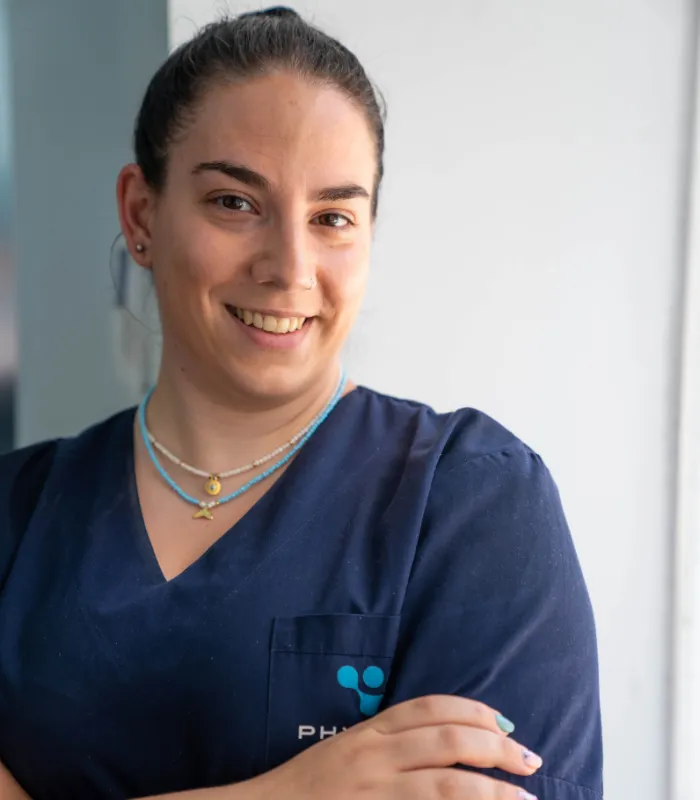 Rodousaki Evangelia
Physiotherapist
Kokolakis Stavros
Physiotherapist's assistant